What You Should Know About Accidents Caused By Defective Car Parts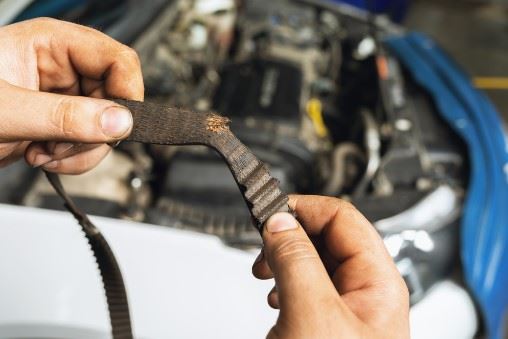 Automotive defects can potentially cause serious injury or even death. Every year, thousands of drivers and pedestrians are unknowingly involved in accidents caused by manufacturer defects. A lawsuit can be brought against the vehicle's maker or the dealer responsible for not fixing the defective issue or selling it regardless. Claims for accidents caused by an automotive defect are different than personal injury claims.
Vehicle Defects That Commonly Cause Accidents
For your claim to be successful, you must be able to prove that the vehicle manufacturer or seller is in fact responsible for the defect. Automotive defects are commonly found in a vehicle's:
Body or Frame
Brake System
Electrical Components
Engine
Exhaust System
Fuel System
Lubrication Functions
Steering & Suspension
Transmission
Temperature Control System
Proof of carelessness or negligence is not a requirement in an automotive defect case.
Grounds for a Vehicle Malfunction Accident Lawsuit
You can make a liability claim for a defect if the following 3 conditions are met:
Your injury was due to an unreasonably dangerous defect. This can be caused by the vehicle's design, manufacturing, handling and shipment, or failure to warn consumers of the vehicle's dangers.
Your injury occurred while the vehicle was being used for its intended purpose.
Your defective vehicle had not been significantly changed from the condition it was originally sold in.
Punitive Damages
Punitive damages are used to punish manufacturers, as well as encourage them to fix defects in the design of a vehicle that caused injury. In some instances, damages can reach up to tens of millions of dollars.
Let Our Reno Car Accident Attorneys Help You
Automotive defect lawsuits are very complex and require a strong legal strategy built on expert testimony. Also, there are different parties that can be held responsible for different defects. An experienced lawyer from Viloria, Oliphant, Oster & Aman L.L.P. can help you decide whether or not to sue the:
Vehicle Manufacturer
Parts Manufacturer
Dealership or Supply Shop
Shipping Company
Used Dealership
We live by a simple philosophy: take care of our clients' needs, not line our own pockets. Our Reno accident and liability lawyers provide you with the undivided attention you deserve. You don't pay unless we win your case!
Contact us today or call (775) 227-2280 to find how our Reno team of attorneys can help you.