Sparks Personal Injury Lawyers
Terrific Legal Representation When It Counts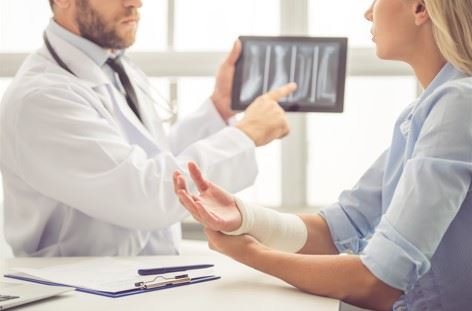 Following an accident, you can be left with many questions and not many clear avenues to the answers you need. More frustratingly, you might not know where to get the financial compensation you require to get back on your feet. The party that caused your accident will not want to help much because that could spell trouble for their finances. Insurance companies are out to make a profit, so you should not expect them to be extremely helpful.
Many of our Sparks personal injury attorneys were born and raised in Sparks, Nevada. If you live in Sparks, Nevada, and are looking for an experienced legal team to get compensation for your injuries, then you can come to Viloria, Oliphant, Oster & Aman L.L.P. for compassionate and experienced local legal counsel. Our team of personal injury lawyers in Sparks knows all about what you are going through and just how uncertain the future might look right now. It is our goal to make sure you know there is hope for a comfortable recovery and a better tomorrow. It might just take some legal work to get you there.
Ready to get started with your personal injury lawsuit? Please dial (775) 227-2280 now. Initial consultations are free.
Here to Help with Any Personal Injury Case
You can lean on our team for any personal injury case you might have. We take pride in being able to make each client's case easier for them by handling all the work that goes into it. You do not need to worry about steps, procedures, rules, and laws, not when we are acting on your behalf.
You can rely on us for legal counsel for these case types and many more:
Car accidents: If you were hit by a reckless driver while traveling through Sparks or the surrounding area, we have your back. Many of our clients are car accident victims who were in situations much like yours.
Truck accidents: Commercial truck accidents can cause catastrophic injuries at nearly any speed. Let us know if you need serious legal help because you have been seriously injured by a negligent truck driver.
Motorcycle accidents: Our firm is proud to provide strong legal representation to motorcyclists who have been in terrible wrecks caused by other motorists. You can count on us to understand the unique issues involved in motorcycle accidents.
Catastrophic injury claims: Life-changing injuries will cause devastating ramifications on all aspects of your life. We are ready to take your high-value and challenging claims.
Slip and fall accidents: People who slip or trip and fall on someone else's property can sometimes file a premises liability claim against that property owner if the property owner failed to exercise reasonable care. Our legal team may be able to assist you if you were hurt on someone else's property due to their negligence.
Wrongful death claims: Losing a spouse, child, or parent in an accident is devastating. While there is nothing that can be done to bring your loved one back, we can recover the compensation and justice you deserve through a wrongful death claim. Our team will handle your claim from the beginning through resolution.
How Our Firm Can Help You
We want to make sure that you are given a fair chance to fully recover from your injuries. If you think you need any help with your claim, then please know that we are here to do all we can to support and guide you.
Most people hire our personal injury lawyers for their case to help with:
Legal knowledge: Filing and managing a personal injury claim is not a straightforward process, even when considering relatively minor injuries. Rather than trying to learn all of the rules and procedures yourself, you can hire us to handle all legal aspects of your case.
Damage calculations: How much money are you owed by the liable parties? We can help you calculate your damages with the help of experts and fight for every penny that you are owed.
Evidence and testimonies: Using our extensive legal experience and professional connections, we can thoroughly investigate your accident, injuries, and damages to uncover evidence and testimony that supports your claim.
Dealing with insurance companies: No one likes to deal with insurance companies after an accident. But we have made a career of it. Leave the communications and negotiations with insurers to us, so you can recover from your injuries.
Do All Personal Injury Claims Go To Court?
No. In some cases your personal injury lawsuit may be able to be resolved outside of the courtroom. This is where hiring a personal injury lawyer can be helpful. Your attorney can negotiate with the insurance company on your behalf and work to arrange a fair settlement that both parties can agree to. In most cases, settling outside of court is in both party's best interests. However, in situations where the insurance company is unwilling to offer a fair settlement, our team will take your case before a judge or jury and fight to ensure you receive maximum compensation for your injuries.
Want to Start Your Claim? Reach Out Today
The sooner we can start to work on your case, the more we can do to build it. Please get our Sparks personal injury lawyers on your side at your next opportunity. Together, we can see about getting you the compensation you require and deserve.
Dial (775) 227-2280 to speak with our personal injury attorneys in Sparks today.
What Sets Our Firm Apart?
Reasons to Hire Viloria, Oliphant, Oster & Aman L.L.P.
Our Strategy

We're true trial lawyers. We prepare every case as if it's going to trial. This ensures we're ready for the unexpected.

Our Resources

When your case is bigger than you, you need a firm with the resources to support and guide you through it.

Our Availability

When you call, we answer. It's that simple. We understand that the key to results is constant communication.

Our Experience

You need an attorney who hasn't just learned about the law, but someone who practices it day in and day out.
Client Success Stories
Hear From Our Past Clients
Shawn Oliphant represented my family after my husband was killed. - Dawn B.

You all are truly the best - Former Client

Without you, we wouldn't be where we are. - Former Client

We truly appreciate everything your office and staff did to help us - Former Client

Stephanie Funk has great interpersonal skills & a strong work ethic. - John R.
Meet the Team Dedicated to You
At Viloria, Oliphant, Oster & Aman, L.L.P., our attorneys offer the support and resources of a large firm, but with the focused attention and care of small firm.