Reno Personal Injury Lawyers
Millions Recovered for Victims of Negligence Throughout Northern Nevada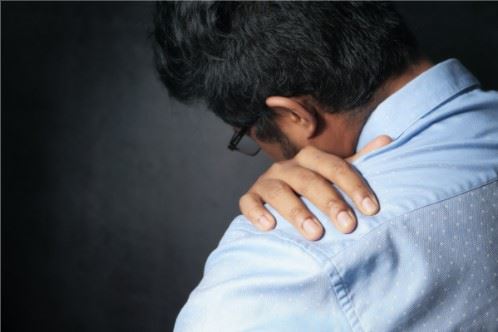 If you've been severely injured by someone else, either accidentally or intentionally, you are legally entitled to hold them accountable in court by filing a personal injury lawsuit. One of the broadest and most important areas of the law, personal injury law, is designed to protect the rights of the injured and hold negligent people responsible for their wrongful actions.
If you're facing massive medical expenses, lost wages, and long-term suffering after an accident, call a Reno personal injury attorney at Viloria, Oliphant, Oster & Aman L.L.P. Our attorneys have over a century of combined experience and have represented hundreds of cases. We have secured millions of dollars in verdicts and settlements for our clients, helping them recover from their injuries and move forward with their lives.
Tell us about your case today; call

(775) 227-2280

or contact us online to request a free, no-obligation consultation.
Types of Personal Injury Cases We Handle
Our attorneys handle a wide range of personal injury cases, including those involving:
When filing a personal injury lawsuit, it is crucial to work with an attorney who is experienced in representing these types of claims. A qualified personal injury lawyer in Reno will have the resources, skills, and in-depth legal knowledge it takes to fight for the highest possible verdict or settlement.
Is a Reno Personal Injury Attorney Really Necessary?
Nevada law does not require you to hire a lawyer in order to file a personal injury claim. However, there are many, many reasons to work with an attorney when navigating the personal injury litigation process.
In most cases, after an accident, you will file a personal injury claim with the at-fault person or party's insurance provider. Not only does this require proving that another person/party was at fault for the accident or incident that caused your injury, but it also involves negotiating with the involved insurance company for a fair settlement. Insurance adjusters are not on your side. As businesses, the primary goal of any insurance company is making money. As such, adjusters will often use various tactics to dispute, devalue, or even deny your claim altogether. An attorney will not only know how insurance adjusters operate but will also be able to fight back against these tactics and advocate for the maximum settlement to which you are entitled.
In some cases, the insurance company simply refuses to acknowledge fault or offer a fair settlement. In such instances, your attorney will be able to begin litigation and, if necessary, pursue your case in court. This might be appropriate when you or a loved one has suffered a catastrophic injury requiring extensive medical treatment and ongoing future care, as well as in any other situation in which the insurance company refuses to provide a fair settlement to cover the cost of your damages.
When it comes to personal injury matters in Northern Nevada, clients choose Viloria, Oliphant, Oster & Aman L.L.P. because we:
Do not charge any fees unless we win your case
Handle each case as if it were going to trial
Offer large-firm resources with small-firm attention
Are ranked as Top Attorneys in Nevada
Provide free consultations
Have recovered millions of dollars since 1998
If We Don't Win, You Don't Pay!
An accident can result in a huge amount of unexpected expenses for victims, including sizable medical bills. Combined with everyday living expenses, these additional costs can mean significant financial stress for a victim and his or her family—especially when the victim is unable to work due to his or her injuries.
At Viloria, Oliphant, Oster & Aman L.L.P., we understand that the last thing an injury victim needs to worry about is finding additional money to pay for the legal help they need after an accident. That's why we handle personal injury cases on a contingency fee basis.
With contingency fees, there are no upfront costs to begin a personal injury case. The client only pays their attorney if they win the case. Attorney fees are taken as a percentage of the recovery, which means that the client doesn't pay anything out of pocket. This arrangement makes it possible for everyone to have access to legal help, regardless of their financial situation. With free case evaluations for injury cases, there is absolutely no risk, so do not hesitate to contact us as soon as possible.
What To Bring When You Meet With Your Personal Injury Lawyer
You should bring the following to your initial consultation:
A timeline of your vehicle accident (this includes what you were doing prior to the accident, where you were headed, the time of day, the weather conditions, your recollection of the collision, your observations, and what happened afterward)
All of the information you have about the at-fault driver, including their contact information, driver's license number, date of birth, and employer
Information about the responsible driver's vehicle, including license plates, the type of vehicle, and whether it is a company car or truck
The insurance company that covers the responsible driver, whether you or a representative has had any contact with that company
Information about your own auto insurance policy and your coverage
A copy of any police reports generated, the badge numbers of any officers that left their cards, and any traffic citations that were issued
Any photos or videos that you or anyone else took at the scene of the collision
Photos of your vehicle or the other driver's vehicle
A copy of your driver history record
Medical records, medical bills, and a list of any specialists seen as a result of the wreck
Your insurance information, including your auto and medical insurance cards and policies
What to Expect When Meeting With Your Personal Injury Lawyer
At your initial consultation with a personal injury attorney, you are trying to determine whether an attorney is a good fit for you. At the same time, your attorney is analyzing all of the available information to figure out whether there are any legal claims, who your claims would be against, what sort of damages you may be entitled to, and your chances of success under the law. This is an important meeting for both sides of a potential team.
While a personal injury attorney is able to gather information by issuing subpoenas, conducting discovery on other parties, and obtaining records, they cannot do so unless you retain them as your attorney. Therefore, it is in your interest to provide as much information as possible at your initial consultation.
Call Today to Request a Case Review
Viloria, Oliphant, Oster & Aman L.L.P. is committed to pursuing maximum compensation for injured people in Reno and throughout Northern Nevada. If you have been injured and have questions about your rights, the time is now to give us a call. We are ready to meet with you to discuss your specific legal rights and options. Hablamos español.
Contact us online or call our office at

(775) 227-2280

today to get started with our personal injury attorneys in Reno. Free consultations.
Recommended Reading:
What Sets Our Firm Apart?
Reasons to Hire Viloria, Oliphant, Oster & Aman L.L.P.
Our Strategy

We're true trial lawyers. We prepare every case as if it's going to trial. This ensures we're ready for the unexpected.

Our Resources

When your case is bigger than you, you need a firm with the resources to support and guide you through it.

Our Availability

When you call, we answer. It's that simple. We understand that the key to results is constant communication.

Our Experience

You need an attorney who hasn't just learned about the law, but someone who practices it day in and day out.
Client Success Stories
Hear From Our Past Clients
- Shani N.

We have been through a lot in this journey and honestly they have been standing by our side 100% and guided us thoroughly!!!

We have been through a lot in this journey and honestly they have been standing by our side 100% and guided us thoroughly!!!

" - Jeanne and Zay

They took care of every aspect of my case from beginning to end. - Jed L.

I will be recommending her highly to anyone I know, that needs an excellent Attorney. - Lorna

Outstanding, ethical, very well educated in all aspects of criminal law, and trustworthy. - Former Client