Understanding What to Do After a Fatal Car Accident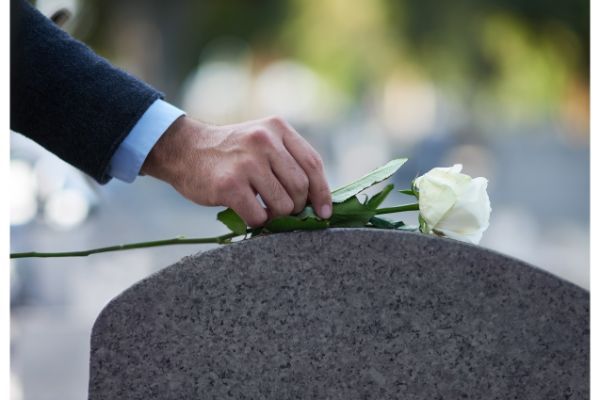 Losing a loved one is the greatest pain that we can experience. When it happens unexpectedly in a car accident and due to someone else's negligence, it catches us off guard and is devastating. While nothing can replace our loved ones or stop the overwhelming grief of our losses, it is important to know that you have legal rights. These legal rights provide for the financial recovery against those that bear responsibility for your loved one's death.
Can You File a Lawsuit After a Fatal Car Accident?
In Nevada, the law allows for the spouse and children of the deceased to file an action for wrongful death. This is a lawsuit against a person (or company) whose negligence caused the person's death.
The financial damages available to the family of the deceased essentially include:
The pain or suffering of the deceased before they passed away
Grief or sorrow
The loss of financial support and companionship 
In addition, the deceased's estate may recover medical expenses and punitive damages against the responsible party.
What Should Your Next Steps Be When Someone Dies In a Car Crash?
If another driver has caused the death of your spouse or parent, there are steps you need to take to put yourself in the best position to exercise your legal rights.
While it doesn't' always happen, you may hear from the insurance company of the responsible driver or their employer regarding a potential wrongful death claim. This call is to test the waters to see how sophisticated you are and the degree to which they can lowball you. Don't agree to anything without counsel as insurance companies are only looking to minimize their payout.
Gather as much information as possible. As the closest relatives to the deceased in the eyes of the law, you are in the best position to collect records relating to the accident, including police reports and medical records. Request this now. Evidence becomes lost to time and witnesses disappear with every day that passes without action. The more information you have up front, the greater your advantage in building the evidence to support a wrongful death claim.
Speak with a wrongful death attorney immediately. Insurance companies hate it when we get involved because they know that they have to take our clients seriously. They also know that if they are unwilling to offer you satisfactory compensation, we will take the case to trial—which opens the insurance company up to incredible One way or another, a lawyer can maximize the compensation you receive from those responsible for your loved one's death.
Viloria, Oliphant, Oster & Aman L.L.P. is Here for You
Viloria, Oliphant, Oster & Aman, L.L.P. is a full service law firm that offers top level representation to individuals in Reno. If your spouse, parent, or child has been killed because of someone else's negligence, you need an attorney to preserve and pursue your legal rights. Our attorneys are smart, relentless, and experienced. We will force those responsible to pay attention to you.
Have you lost a loved one in a car accident? Call Viloria, Oliphant, Oster & Aman L.L.P. today at (775) 227-2280 to schedule a consultation or contact our office through our website.