How Can An Injury Affect You Emotionally?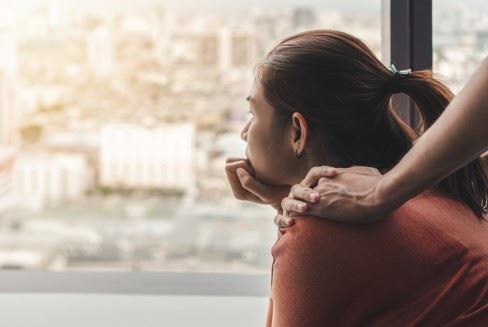 An accident causing serious injury can completely alter the course of a person's life. Beyond the physical pain and the financial strain of serious injuries, the emotional impacts that come to those who suffer personal injuries cannot be overlooked. While these impacts may not be outwardly visible like physical injuries, the psychological response to injury can be completely debilitating and harmful. For example, a victim may suffer some combination of the following:
Mood Shifts
Anger
Anxiety
Phobia
Depression
Insomnia
Personality changes
Post Traumatic Stress Disorder (PTSD)
Attention Disorders
These are all serious conditions and changes that can end relationships can change their ability to work and can lead to a long term decline in a person's enjoyment or quality of life.
Recovering Damages for Emotional Distress: Can An Injury Be Psychological?
Nevada's personal injury laws hold negligent people and companies liable for damages when their acts or omissions result in a person's serious injury. This can include emotional pain or distress resulting from the negligence of another. Nevada law allows that person to pursue damages related to the emotional detriment sustained. This can apply to emotional injuries that derive from a physical injury or severe emotional injuries that manifest in physical conditions. Our personal injury attorneys can evaluate your situation to pursue maximum compensation for your claim.
Addressing Your Mental Health: How Long Does Emotional Trauma Take to Heal?
If you have been injured in an accident, you should always seek professional help. Just as you seek medical help for physical injuries, you should also seek professional help for the emotional pain, distress and suffering you are experiencing. At Viloria, Oliphant, Oster & Aman, L.L.P., we understand that mental health issues go hand in hand with the trauma of a personal injury. We, therefore, urge our clients to exercise proper self-care and to get the help they need to address their mental health.
Recognize that you are in pain. Too often, we see people try to appear strong and to deny that they are suffering. In the long term, this can lead to unhealthy coping behaviors. It is natural and normal to be angry and to experience intense emotions as (1) somebody else acted irresponsibly, (2) they hurt you badly, and (3) you are suffering in many different ways.
Surround yourself with supportive people or find a support group. You are in a vulnerable place in your life and it is helpful to find people who you can relate to and share your struggles with. This can give you some comfort in knowing that you are not alone, and that there are other people who are struggling as well.
Seek professional help. There is strength in asking for help. In doing so, you recognize that you have been traumatized but that you want to recover. Many high-quality mental health professionals can help you. If you are in an immediate state of crisis, reach out to resources like the Crisis Center of Nevada for help.
Contact Viloria, Oliphant, Oster & Aman L.L.P.
Viloria, Oliphant, Oster & Aman, L.L.P. is a small-sized law firm that focuses on pursuing big results for our clients. Our award-winning personal injury attorneys know the intricacies of the law and have obtained millions of dollars in damages for our clients. You deserve a proven lawyer who will actively pursue maximum compensation on your behalf. We work on a contingency fee basis, which means that we do not receive fees unless we win your case.
Suffering from emotional trauma after an accident? Call Viloria, Oliphant, Oster & Aman L.L.P. today at (775) 227-2280 to schedule an appointment or contact our office through our website.