How to Stay Safe On Your Motorcycle This Summer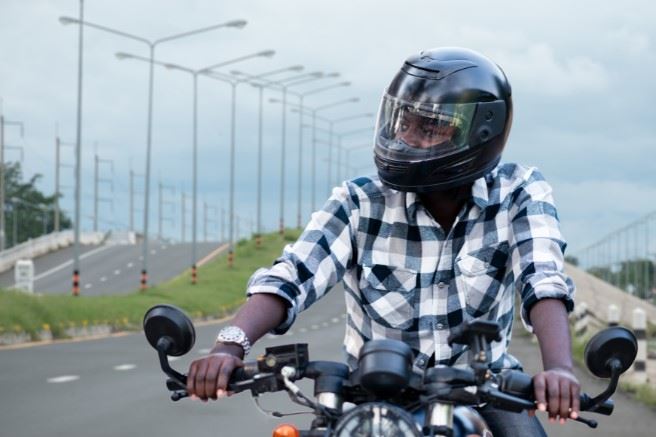 As seasons change and things heat up, our public roads and highways will see an increase in motorcycle riders, many of whom come from miles away. While riding season can be an enjoyable time for motorcycle enthusiasts, it does not come without its risks. Remember, motorcycle riders face some of the greatest risks of any motorist on our roads, which is why safety is of the utmost importance.
Our Reno injury attorneys at Viloria, Oliphant, Oster & Aman L.L.P. have represented many clients who were harmed in preventable motorcycle accidents, often with devastating results. Because riders have little in regard to protection against passenger vehicles, motorcycle wrecks commonly result in serious injuries and, in the most tragic cases, death.
5 Motorcycle Safety Tips
While there are always risks to riding a motorcycle, these risks are exacerbated by negligence. As such, it is critically important for everyone on the road – riders and motorists included – to make the effort to safely share our roads and highways and make safety a priority. If you plan on enjoying the nice weather with by hopping on your bike or heading out for a long ride, here are a few important tips to help you stay safe:
1. Wear a Helmet
Wearing a helmet can save your life, and protect against more serious injuries, including traumatic brain injuries. Although Nevada law requires riders to wear a helmet, other neighboring states may not. Wherever you end up, even if there is not a helmet law, you should always wear a DOT-approved safety helmet. Doing so can substantially decrease your risks of suffering serious harm.
2. Ride Sober
The National Highway Traffic Safety Administration notes that nearly 50% of fatal motorcycle wrecks in 2014 involved a rider who was impaired by alcohol. While a riding trip may be a vacation and cause for celebration, it is important to never ride under the influence of drugs and alcohol. If you choose to drink, do so after you ride, with ample time before you get back on the bike.
3. Maintain Your Bike 
Poorly maintained motorcycles increase crash risks, which is why it is important to ensure your bike is in proper working order before heading out for a ride. Check all features of your bike, including tires, brakes, turn signals, and lights to ensure they are working as they should. If you notice wear and tear or possible defects, address them immediately.
4. Focus on Visibility
An overwhelming amount of motorcycle accidents involving drivers of passenger vehicles who never saw a rider before the crash. While it is important for motorists to be vigilant and see riders, motorcyclists can help increase their visibility by using their lights during the day and at night, wearing bright clothing, avoiding blind spots, and using reflective gear.
5. Observe Safe Riding Practices
Motorcycles are considered motor vehicles, and riders have all the same rights and responsibilities as drivers. This includes the responsibility to obey the rules of the road and drive safely. Not only is it the law, but it can greatly reduce risks of crashes. Avoid speeding and splitting lanes, and be sure that you always use a turn signal. Additionally, it is important to ensure that motorists see you prior to making any riding move, such as pulling into traffic, switching lanes, and making turns. Be sure that you make eye contact with a driver to ensure your safety.
Safety Tips for Motorists
Even when riders take all the precautions they can, accidents can still occur when others are negligent. This is especially true when motorists on the road fail to uphold their legal duty of driving safely. As a motorist, it is important for you to be vigilant when behind the wheel, and aware of visibility issues when it comes to riders. As such, remember these important tips:
Never drive distracted or under the influence
Always use turn signals and obey traffic signs
Scan your surroundings thoroughly before turns, and when switching lanes, yielding, and entering intersections
Never make driving move unless you know the coast is clear
Provide enough space when passing riders
Injured On Your Bike? Call Viloria, Oliphant, Oster & Aman Today!
Everyone on the road has an obligation to take reasonable measures of keeping others safe. When a person fails to uphold this obligation, they can be held liable for causing accidents that injure others. Fortunately, the civil justice system enables injured victims to pursue justice and compensation from an at-fault party by filing a personal injury claim.
If you have questions about your rights following a motorcycle accident, our Reno motorcycle accident lawyers are available to personally review your case and determine if you have grounds for a case. Learn more about how we can help by contacting us for a FREE consultation.