How Delaying to Call a Lawyer Can Hurt Your Injury Lawsuit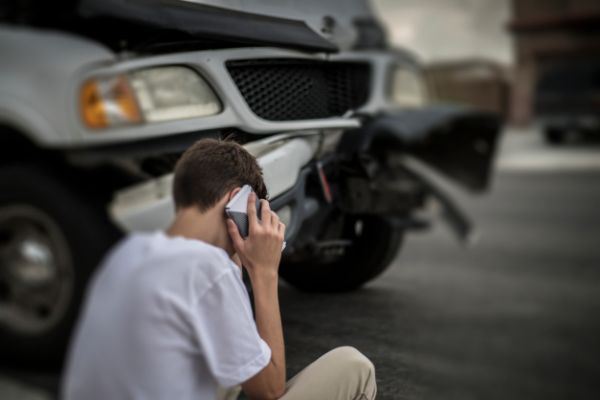 Nobody gets into a car with an expectation that they will suffer a serious injury. Unfortunately, even the most careful and defensive drivers can find themselves powerless to the actions of a negligent driver. The circumstances of such wrecks are often completely out of our control and are always terribly timed.
A car crash can have serious implications, like temporary or permanent injuries, exorbitant medical expenses, physical and emotional pain, and a loss of income. You should therefore be preemptively armed with information to help you if someone injures you.
Important Evidence May Be Lost
Car accidents can happen in an instant, and in the immediate aftermath, emergency services are focused on preserving life. And afterward, the priority shifts into cleaning the scene so that the flow of traffic can resume. Lost in this is the preservation of critical evidence that can bolster a legal claim.
This includes:
the names and contact information of witnesses and emergency service responders
photographs or videos of the scene and its aftermath, including the people, injuries, vehicles, hazards, and driving conditions
While you are unlikely to be in a condition or mindset to gather evidence, do what you can to get photos and videos with your phone, to photograph vehicles and license plates of cars that have stopped at the scene, to ask witnesses to enter their name and number into your phone, or to ask another person at the scene to gather the aforementioned information for you. Further, get the card of the investigating officer to ensure that you can quickly obtain a copy of the police report.
The Responsible Party Has Insurance and Lawyers to Protect Them
Significantly, the smartest thing you can do when you are injured is to contact a personal injury lawyer. We recommend this because insurance companies are in the business of making money, and they have no desire to do the right thing or to pay you the damages you deserve. Instead, they will lowball you, stonewall you, and put their client in the best position to pay out the least amount of money possible.
Contacting a lawyer early forces the insurance company to take you seriously, to give proper weight to the personal injury aspect of your claim, to ensure that your rights are preserved, and to protect evidence from being altered or destroyed.
Viloria, Oliphant, Oster & Aman L.L.P. is Here for You
Viloria, Oliphant, Oster & Aman, L.L.P. is a full service law firm focused on providing high quality legal representation to individuals. If you have been seriously injured in a car accident due to another person's negligence, you need to act quickly and contact an attorney to advocate for you. Our attorneys are smart, aggressive, and will work tirelessly to help you move forward.
Call Viloria, Oliphant, Oster & Aman L.L.P. today at (775) 227-2280 to schedule a consultation or contact our office through our website.